Lupa nak wish Deepavali hari tu. Barang yang lepas jangan dikenang.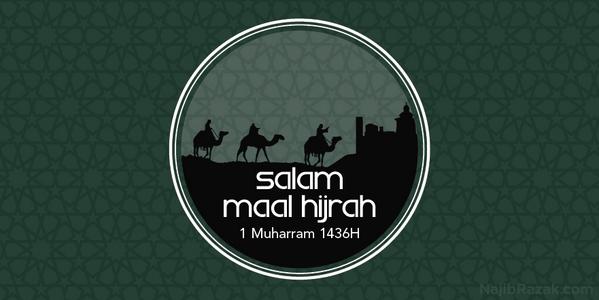 Tadi call rumah my parents, my father angkat phone. Pepandai jer I kata besok Maulidur Rasul....Maal Hijrahlah.
Cuti Deepavali lepas, kami ke Cyberjaya jumpa anak bertuah sorang tu. Nasib baik pengetua bagi kebenaran nak bawak dia keluar. Duduk hostel ni kenalah pasrah tak boleh nak keluar berjalan suka-suka hati. Budak-budak tu tak keluar hostel pun tak apa sebab semua kemudahan ada. Derang aja yang tak nak guna swimming pool, gym semua tu.
ATM kad Abang rosak, so terpaksalah mama dan ayah pergi hantar kad ATM lain. Kalau tak nanti susah nak bank-in duit kat dia. Tak ada duit belanja pulak budak tu nanti. Nak tukar kad ATM kena bawak Abang sekali pergi kaunter. Cuti Deepavali bank pun tutup accept the one in KLCC atau Klang. Malas kitaorang nak pergi KLCC pastu patah balik Cyberjaya. Cuti sekolah nantilah baru buat replacement card tu.
Dahlah katanya sekarang kat hostel ada kedai jual roti canai RM1, burger RM3, roti Arab dan macam-macam lagi. Bukannya tak ada makanan hostel tapi biasalah budak-budak ni selalu lapar. Makanan hostel ikut time.
Abang kata last week dia busy pergi shooting sampai 3 pagi. Budak ni orang lain semua sibuk pergi audition filem KRU, dia tak minat. Malas katanya nak kena hafal skrip semua. Rugilah kalau tak boleh masuk filem Dendam Orang Mati yang Lisa Surihani berlakon tu. Ada budak-budak yang jadi extra tau dalam filem tu. Anak I nak belakang tabir jer jadi editor special effects. Sekarang ni derang tengah shooting untuk projek semester. Mungkin akan keluar TV, Abang kata.
Kalau I ler umur-umur macam Abang mesti I dulu dah tergedik-gedik pergi audition. Masa I muda-muda dulu segala audition I pergi, termasuklah audition majalah Nona tau. Siap masuk shorlisted list lagi. Nasib baik tak terpilih kalau tak glamer Akak.....ahaksss. I rasa Adik tu ikut perangai I, tu yang semua benda dia nak buat. Dia nak jadi pelukis, musician pastu ntah apa-apa ntah lagi dia nak buat. While you're still young buatlah semuanya asalkan tak melanggar batas ugama dan bangsa. That's what we always tell our children. Carpe Diem!
Lunch at KFC Cyberjaya. Anak-anak semua dah tinggi daripada Mama. I post gambar ni kat my FB. Ramai yang komen, ni gambar adik beradik ke.....mana satu Mamanya. Hahahaha....kembang montot mak. Even ada my team building mate tak percaya yang I dah ada anak bujang umur 17 tahun. Bila budak-budak dah besar ni memanglah seronok but kadang-kadang tu teringin nak ada anak kecik tapi dah tua tak larat dah. I need 8 hours of sleep =D
Nak balik tu hujan lebat.
hujan + angin sampai tak nampak jalan. Kena drive base on garisan putih tepi jalan saja.
sampai Sungai Besi baru clear jalan
first time dalam sejarah hit more than 10,000 steps masa kat Club Med. Infact hari Sabtu tu I jalan sampai 11,000 ++ steps. Begitu banyak sekali kitaorang berjalan. Sampai KL ni jer nak reach 5,000 steps daily pun susah. I must exercise more.